Coffee is one of the most consumed drinks in the world (second only to tea). It is capable of creating true passions, to the point that there are people who cannot live without their cup of coffee.
Others love the taste but it often doesn't sit well with them.
Isn't coffee for everyone? Are we taking it wrong? Read this article to find out whether or not coffee is for you.
The Nervous System can be divided between the Central Nervous System (CNS) made up of the brain and the organs closest to it and the Peripheral Nervous System (PNS) made up of the nerves and neurons found outside the central nervous system.
THE PNS in turn is divided between the Sympathetic Nervous System (which has nothing sympathetic since it is responsible for regulating activation responses, when we have to fight or run for example) and the Parasympathetic Nervous System which is responsible for returning to state of balance and conservation after the activation of the sympathetic system, digestion, rest and repair.
There are very few people who have a good balance between these two systems.
Almost all of us have one of the two overactivated and knowing which way the balance leans helps us to be able to take actions to find a balance and gives us clues as to which foods and drinks suit us (including coffee).
AN EASY WAY TO KNOW IF THE SYMPATHETIC OR PARASYMPATHETIC SYSTEM PREDOMINATES IN YOU
If you want to know which of the two systems predominates in you , answer these 5 questions:
1) Do you not digest red meat well or does it take you a long time to digest it?
2) Is saturated fat bad for you?
3) Do you not digest well if you eat dinner late?
4) If you eat late at night, do you have trouble sleeping?
5) Do you wake up easily at night?
If you answered yes to any of these 5 questions, the sympathetic nervous system predominates in you. And this has a lot to do with whether coffee feels good or bad to you.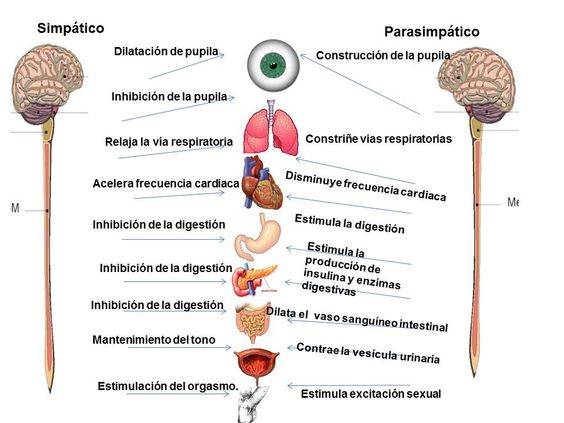 COFFEE AND YOUR NERVOUS SYSTEM
THE ideal PH of your blood is 7.46.
People who have a predominance of the Sympathetic Nervous System tend to have it with a PH closer to 7.55 -7.60.
When drinking coffee this PH tends to regulate, approaching 7.46. That's why many people feel so good when drinking coffee, because it helps balance their PH.
On the contrary, people who have a predominance of the Parasympathetic Nervous System tend to have a PH closer to 7.31, so drinking coffee deregulates the PH of the blood even more.
If you want to find out more about how what you eat affects you, we recommend Dr Watson's book "Nutrition and Your Mind".
He performed many blood measurements on psychiatric patients, concluding that an imbalance in nutrition was behind many mental problems.
Is that why so many people go crazy for coffee? 😜
Regardless of where your Autonomous Nervous System leans, your genes matter a lot.
Even if your Sympathetic Nervous System is more activated, coffee may not feel good to you.
The CYP1A2 gene is responsible for metabolizing caffeine. Depending on the variant you have, you will metabolize caffeine quickly or slowly. Fast metabolizers are those who can drink a lot of coffee and feel good.
If, on the other hand, you metabolize it slowly, coffee probably does not feel good to you or if you overdo it you will feel very nervous, excited or your blood pressure may even increase.
WHAT TO DO IF YOU LIKE COFFEE BUT IT DOESN'T FEEL GOOD TO YOU?
If the Sympathetic side predominates in your nervous system, but not too much, you may be able to tolerate one coffee a day well.
If you have answered yes to many of the questions we have posed or if you simply already know that coffee does not suit you too well, we have good news for you.
You can add a tablespoon of our Keto Creamer. It will help counteract the effect of caffeine, giving you a state of calm-alertness thanks to L-theanine. You will also get more concentration and energy thanks to MCTs, fatty acids that your brain loves and that cannot be converted into fat.
It's an easy way to improve your coffee, whether you're not feeling well and want to avoid caffeine spikes, or if you're a big coffee drinker and want to enjoy your coffee even more.
It gives it an extra touch of creaminess and does not break the fast.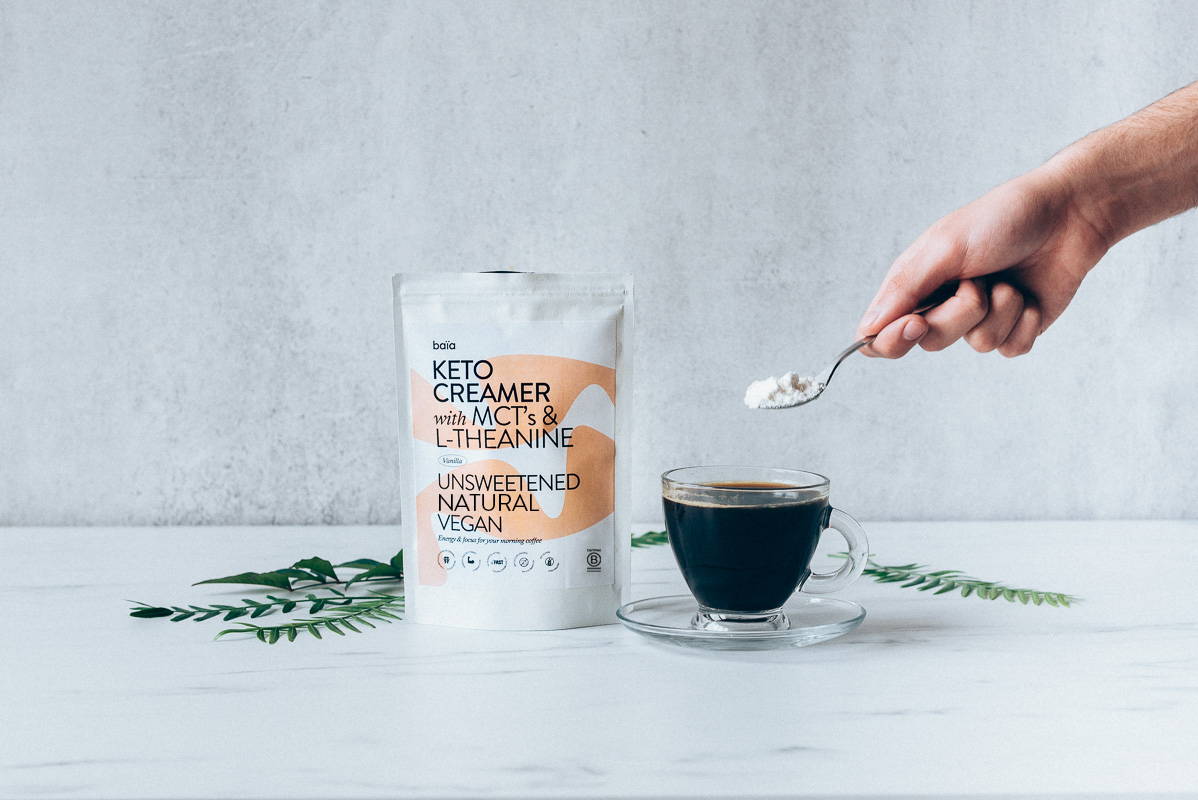 ---
← Older Post Newer Post →
---
2 comments
---