It is true that the favorite recipes of many of you are fresh.
Iced-lattes, smoothie bowls, shakes, chia puddings... but I think it's because they haven't gotten around to trying these.
The truth is that our products are very versatile, we bring you 3 recipes so that you can bring out your inner chef.
They are delicious, easy and made with natural products that benefit your health.
If you want to shine in the kitchen this fall, are interested in learning how to use our products in more recipes or are looking for inspiration for your meal tomorrow, don't miss this post.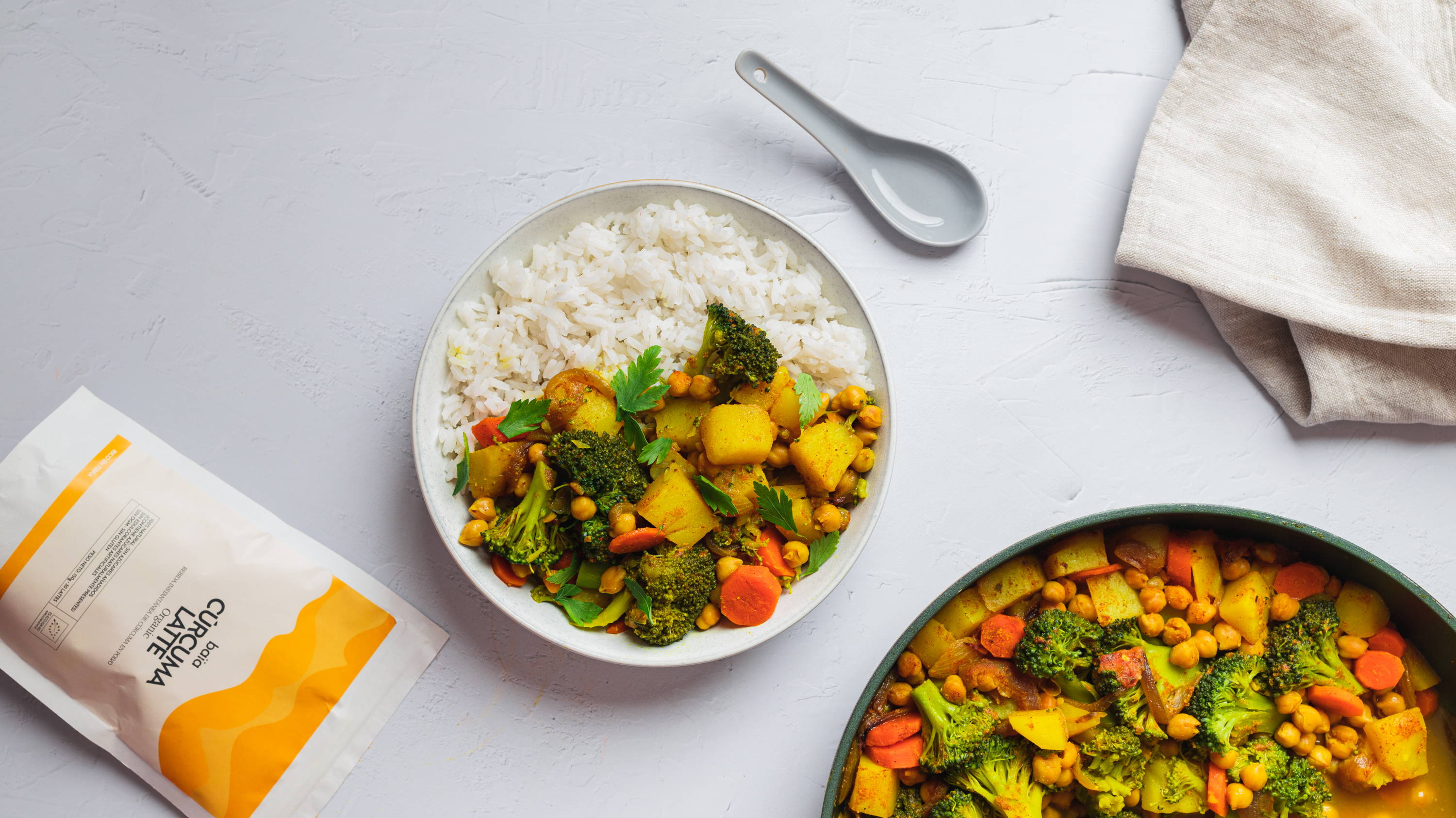 VEGGIE CURRY WITH TURMERIC LATTE
Our friends at @casanomada.veganfood have made this curry with Turmeric Latte to warm your body and soul.
To do it, you will need:
1 red onion
2 potatoes
2 carrots
1 small broccoli
1 tbsp ground almonds
1 tbsp curry
1 tsp. cumin
2 tbsp of our Turmeric Latte
200 g of chickpeas
1'300 L of water or vegetable broth
We prepare it with love so that it nourishes our body and our appetite.
We cut all the vegetables into small pieces.
Sauté the red onion for a few minutes and add the curry and cumin and sauté for about 5 minutes.
We add the ground almonds, stir and add the carrot and potatoes. We fry for a few minutes
Add the broccoli, chickpeas, and our Turmeric Latte and let it boil for 20-25 min. (If we want it to be thicker we leave you a trick: take a ladle of the entire vegetable mixture and blend it with the blender or processor and add it back to the curry, it is incredible!).
We served it with rice and enjoyed!
And good? Do you dare to try it?
---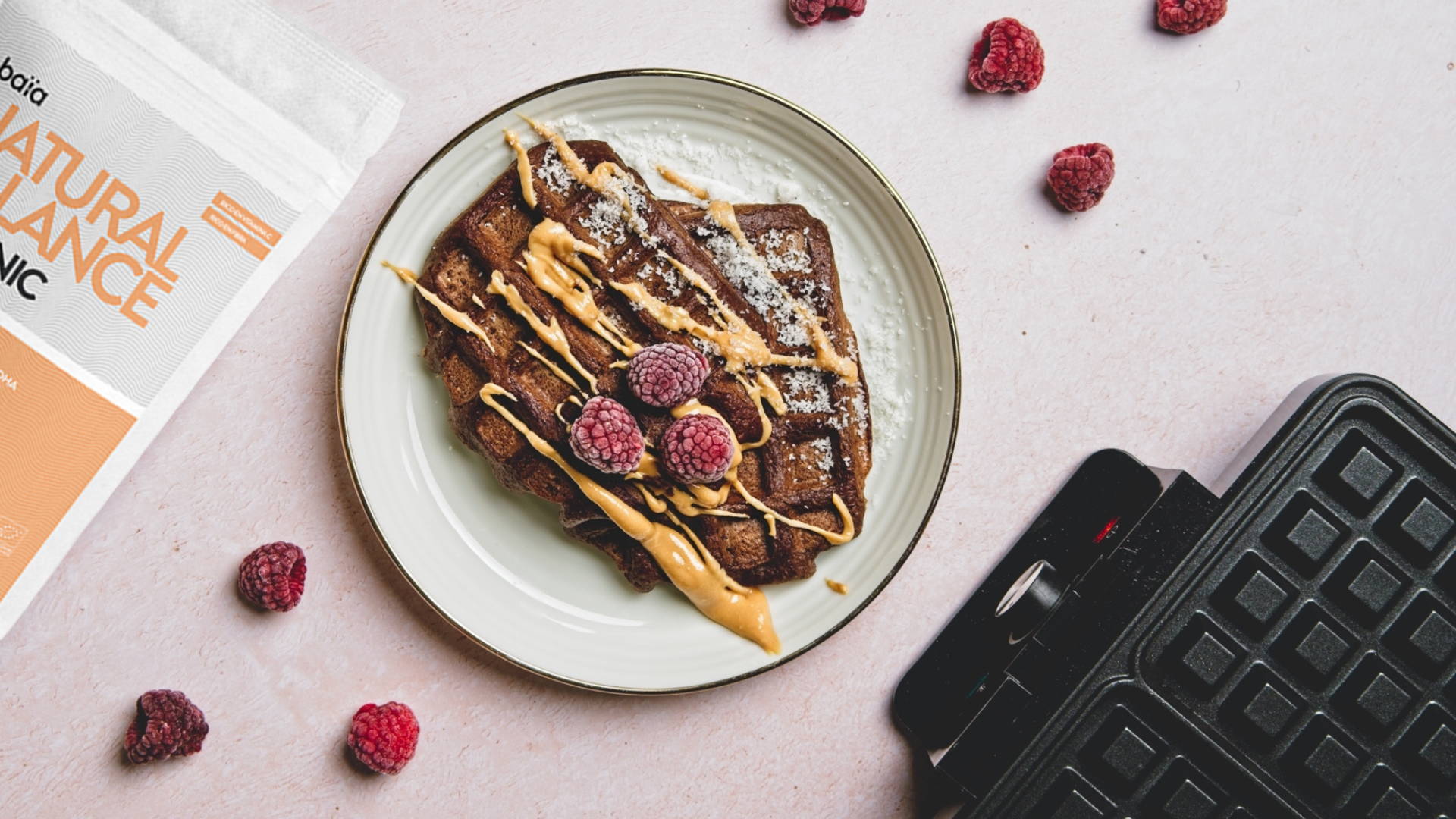 WAFFLES WITH NATURAL BALANCE
We don't know if you have ever considered the possibility that there was a waffle that could help you regulate stress in a natural and healthy way...but, if so, your time has come.
These healthy version waffles from our collaboration with @addictedtohumus help your palate and the rest of your body thanks to the regulating properties of adaptogens such as maca or ashwaganda, present in our Natural Balance.
You will need these ingredients for 2 servings (4 waffles):
300ml soy drink
120g Gluten-free oats
2 Tbsp peanut butter
2 Tbsp of our Natural Balance
Optional: Natural sweetener
And this is how you prepare them:
Mix all the ingredients in the blender and process until you have a fine cream.
Let it rest for about 15 minutes while the waffle maker preheats.
Cook waffles 2-3 min (depending on temperature)
Let it cool a little so that it becomes consistent.
Serve it with a little peanut butter, our grated Organic Coconut and raspberries
---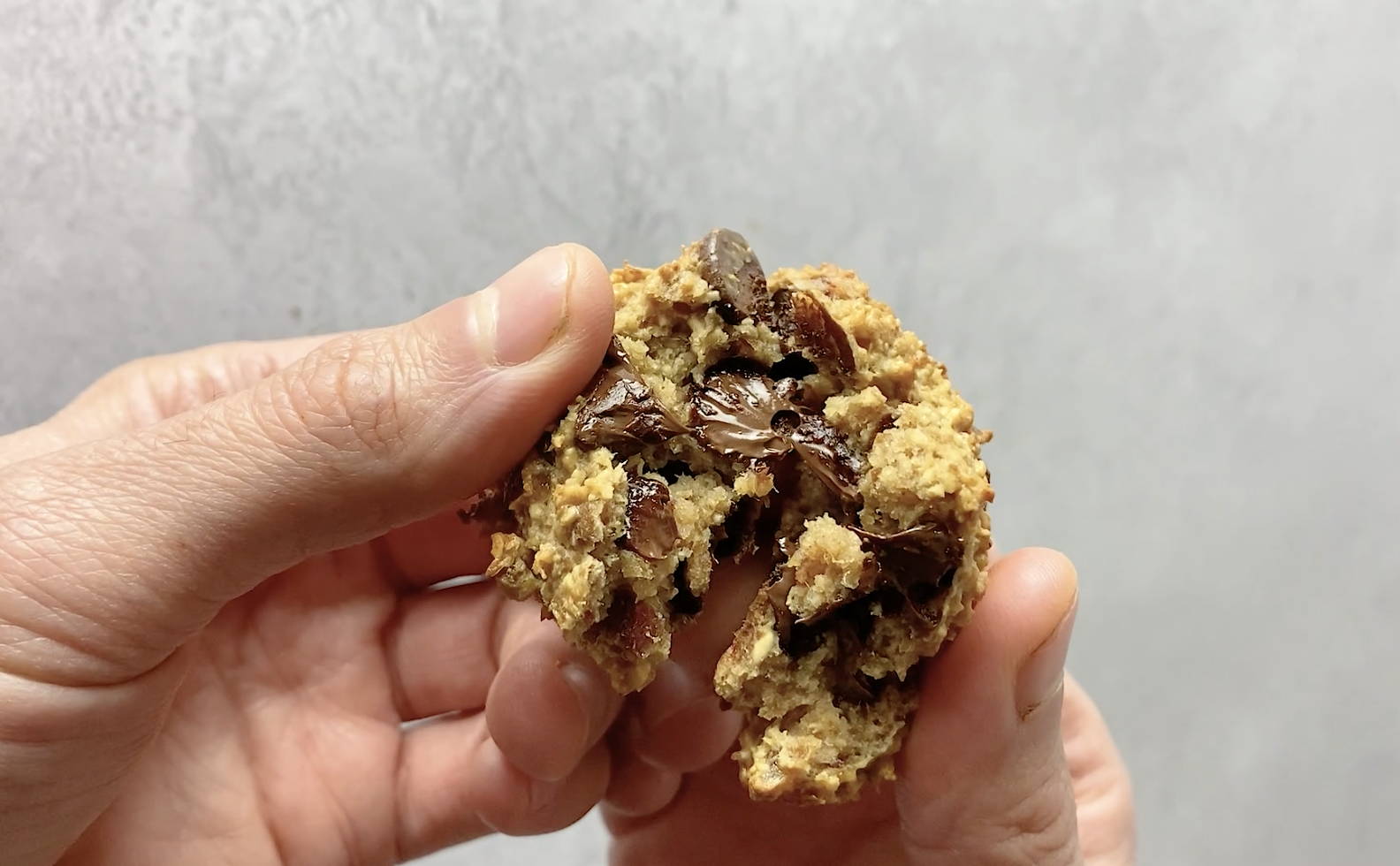 HEALTHY COOKIES WITH PLANT PROTEIN MACA MOCA
We know it, we are committed to showing that eating sweets and taking care of yourself is possible. And you know what? We are sure that we will achieve it
Today we bring you a new argument to get you on the bandwagon of delicious and healthy eating: some healthy protein cookies that will remind you of those cookies you ate as a child. Do you want to make them yourself?
We leave you the ingredients:
150g oat flour
10g Plant Protein Maca Mocha
6 dates soaked
2 eggs
1 pinch of salt
1 pinch of cinnamon
2 spoons. coconut oil
Chocolate chips 85% cocoa from

@unpackedshop
And here the step by step. Is easier than it looks like:
Before starting, preheat the oven to 180º with heat from above and below.
Put all the ingredients (except the chocolate chips) in a blender or processor and beat it.
Add the chocolate chips and mix with a spoon.
With the help of two spoons, form the cookies and place them on a baking tray covered with parchment paper.
Bake for 15 minutes.
Take them out of the oven carefully and let them cool a little before eating them (although we know it's difficult

).
If you dare to make any of these recipes, share them with us, we will love to see them.
---
← Older Post Newer Post →
---
1 comment
---