From Van Gogh to Gauguin and other painters like El Greco, they had a predilection for the color blue. Furthermore, we live on the so-called blue planet. So is the color blue abundant in nature?
Mistake.
It's not common at all. And for a long time it was highly appreciated. Read on to discover why blue is so popular and the benefits it hides.
---
THE BLUE. A VERY EXCLUSIVE COLOR
When we see a colorful object, it absorbs part of the white light that falls on it. The rest of the light it reflects has a color. So when we see, for example, a blue flower, it is because it absorbs the red light of the spectrum. (you will never go to bed without knowing something else 👍)
It is difficult for plants to reflect only this part of the light and those that do so do so by producing certain pigments.
Only 10% of plants produce blue flowers. It is also scarce in animals, they do not use pigments to produce this color, but we still see it present (to a much lesser extent than other colors) in some butterflies, insects, birds, on the face and rear of baboons and even in some cetacean.
Blue is so rare that it was a word that arrived late in all languages, behind black, white, red and yellow.
In the Middle Ages, Ultramarine, a blue pigment from a rock, was used only for manuscripts and had as much value as gold (ojito).
And speaking of food, have you ever heard that the more colorful your plate is, the better?
The colors in foods denote the presence of certain compounds (phytonutrients) that are benefits for our health .
Beyond proteins, fats, carbohydrates, vitamins and minerals, these phytonutrients help us prevent diseases and be healthier.
What does the color blue give us? We will tell you right away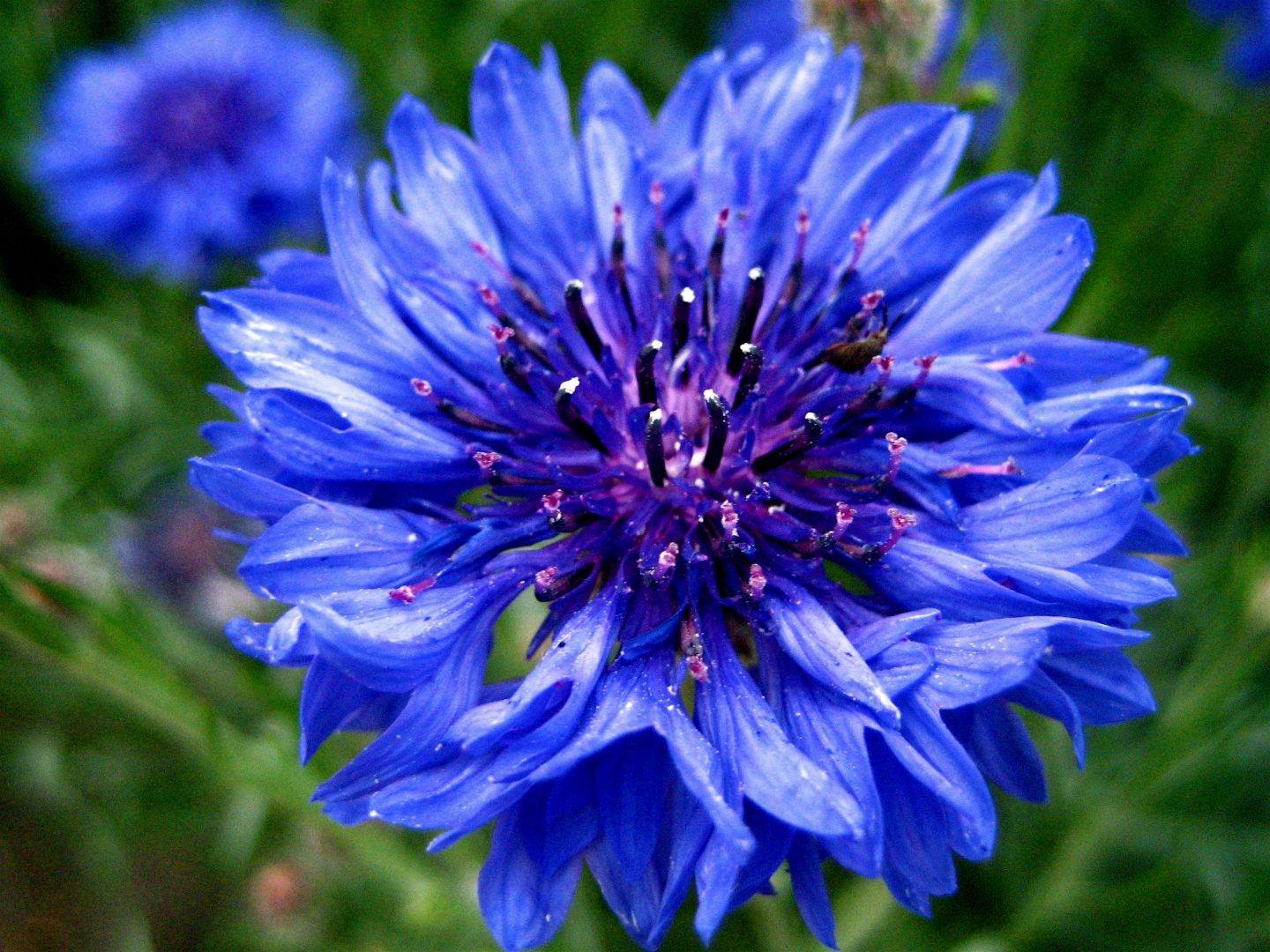 ---
BENEFITS OF THE COLOR BLUE FOR OUR HEALTH
Finding a natural, edible blue pigment is not easy, and sometimes it usually comes along with other pigments that do not allow its color to stand out.
The best known is Phycocyanin, which is extracted from algae such as Aphanizomenon sp., Spirulina sp., Phormidium sp., Lyngbya sp., Synechocystis sp. and Synechococcus sp.
It has a wide range of studied benefits. We leave it here along with some studies in case you are one of those who like to jump into the pool and go deeper.
Antioxidant:

Pleonsil P, Soogarun S, Suwanwong Y. Anti-oxidant activity of holo- and apo-c-phycocyanin and their protective effects on human erythrocytes. International journal of biological macromolecules. 2013;60:393–8.

https://pubmed.ncbi.nlm.nih.gov/23806319/

Anti-Cancer:

Thangam R, Suresh V, Asenath Princy W, Rajkumar M, Senthilkumar N, Gunasekaran P. et al. C-Phycocyanin from Oscillatoria tenuis exhibited an antioxidant and in vitro antiproliferative activity through induction of apoptosis and G0/G1 cell cycle arrest. Food chemistry. 2013;140:262–72.

https://pubmed.ncbi.nlm.nih.gov/23578642/
Anti-inflammatory:

Zhu C, Ling Q, Cai Z, Wang Y, Zhang Y, Hoffmann PR. et al. Selenium-Containing Phycocyanin from Se-Enriched Spirulina platensis Reduces Inflammation in Dextran Sulfate Sodium-Induced Colitis by Inhibiting NF-kappaB Activation. Journal of agricultural and food chemistry. 2016;64:5060–70.

https://pubmed.ncbi.nlm.nih.gov/27223481/

Immune System Stimulator

: Li B, Chu X, Gao M, Li W. Apoptotic mechanism of MCF-7 breast cells in vivo and in vitro induced by photodynamic therapy with C-phycocyanin. Acta biochimica et biophysica Sinica. 2010;42:80–9.

https://pubmed.ncbi.nlm.nih.gov/20043050/

Liver Protector:

Bhat VB, Madyastha KM. C-phycocyanin: a potent peroxyl radical scavenger in vivo and in vitro. Biochem Biophys Res Commun. 2000 Aug 18;275(1):20-5. doi: 10.1006/bbrc.2000.3270. PMID: 10944434.

https://pubmed.ncbi.nlm.nih.gov/10944434/
And well, we confess that after seeing this evidence and also why not say it, in order to enjoy a beautiful blue color in our dishes and drinks, we got to work to create our new Blue Latte
BLUE LATTE. A LATTE TO GIVE COLOR TO YOUR GRAY DAYS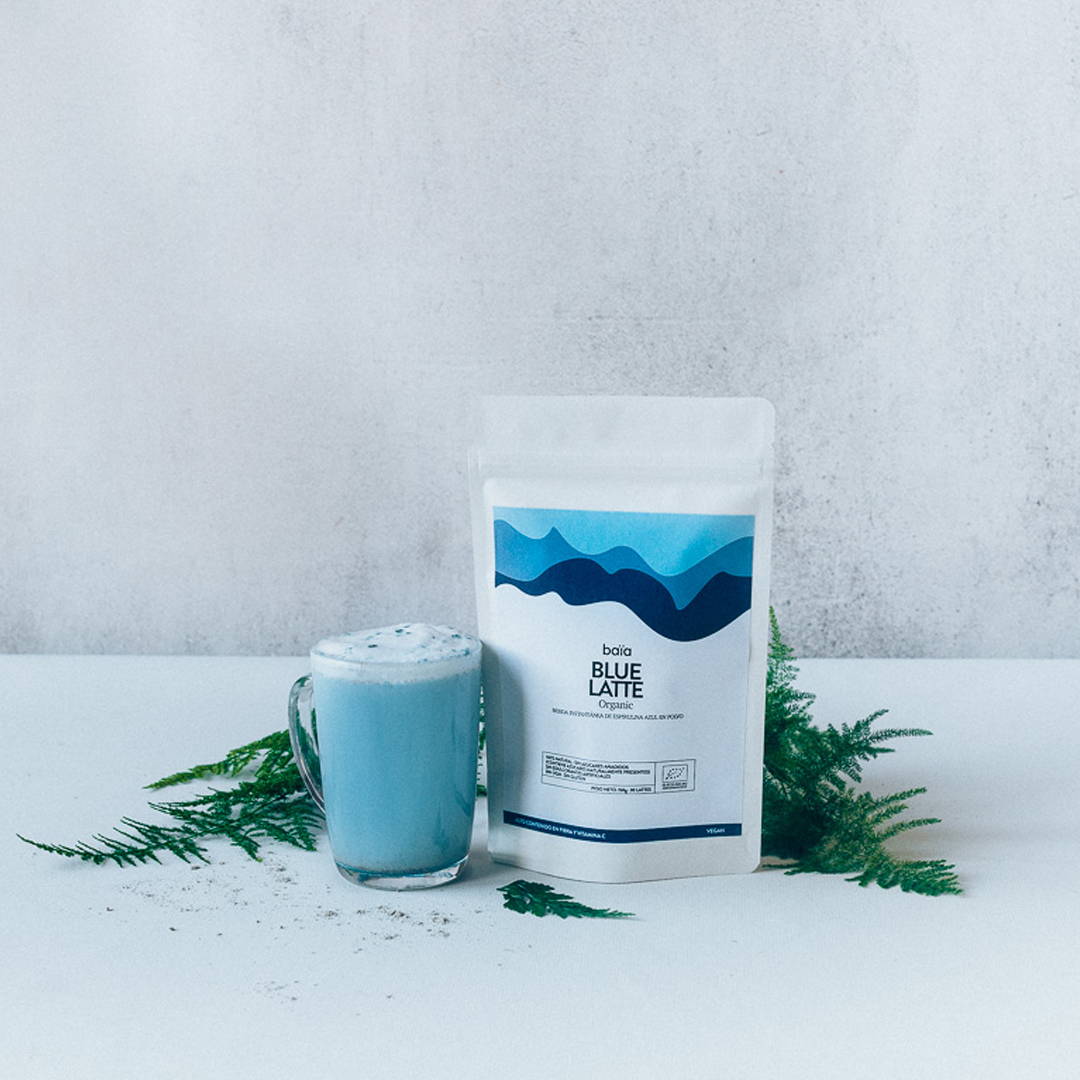 In addition to the benefits of phycocyanin, one of the reasons why you won't want to stop drinking Blue Latte is because of its creamy and slightly spicy flavor with certain citrus and vanilla nuances, which make it a delicious drink.
Each sip will transport you to a paradise island where you can disconnect from everyday life.
With KSM-66 ashwagandha extract, it is your great ally to improve your mood. You will enjoy while you regulate your energy levels and achieve the emotional balance you so need.
Do you want us to get more to the point? In addition to brightening your eyes and being able to show off on Instagram , here is a summary of its benefits:
Combat premature aging of cells and oxidation of the body.

Contributes to the normal functioning of the immune system

Helps reduce tiredness and fatigue

Reduces stress and anxiety and contributes to emotional well-being.

Increase your productivity.

Improves sleep.
Our Blue Latte is not for sale yet. The Launch will be next day the 27th. But if you sign up for our priority list you will be able to get it two days before anyone else in the Pre-Sale and you will also have access on the same day the Pre-Sale begins to our January Sales for the other products, before anyone else .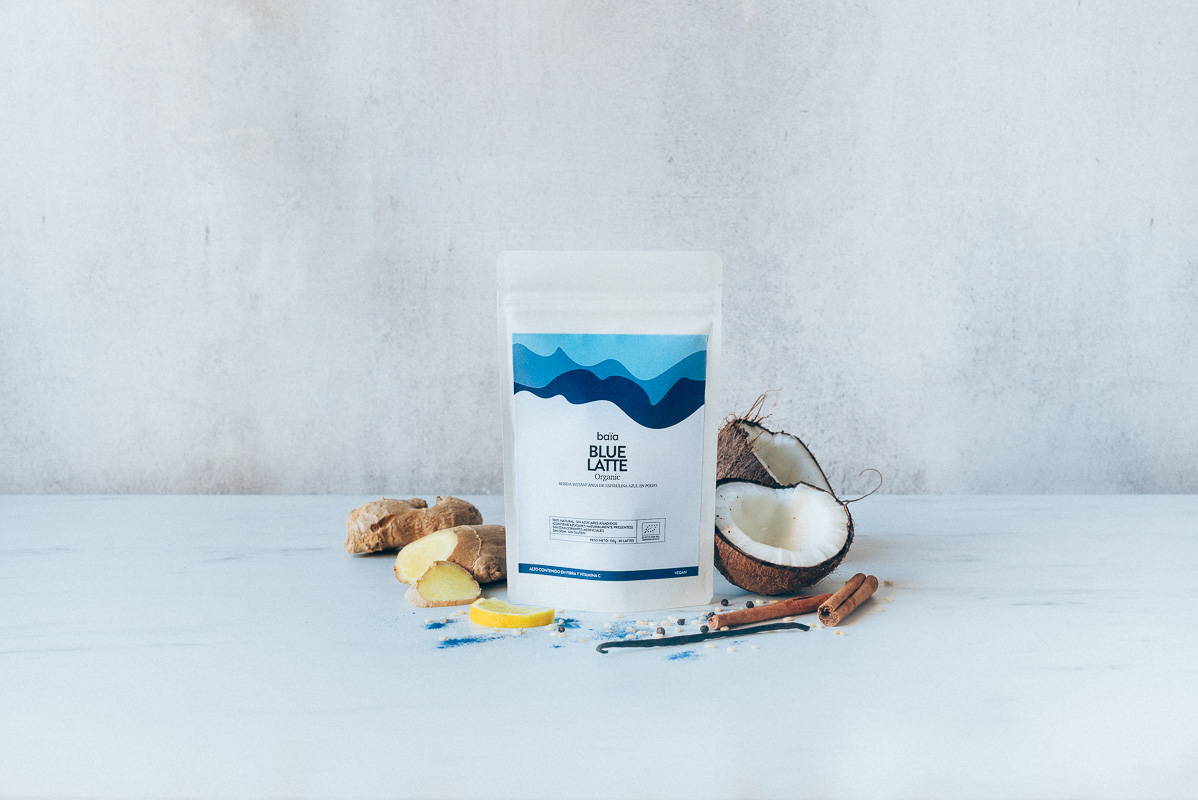 ---
← Older Post Newer Post →
---
0 comments
---