It seems that the heat is coming and we are in a hurry to get in shape for the summer 😓. Getting back in shape is easier than you think.
Forget about restrictive diets and going hungry. A while ago we wrote a guide with some steps to prepare the perfect dish for your meals. They are easy to comply with, in your daily life and even going out to eat.
The key is to be consistent and follow the recommendation for 8-12 weeks. If you are not used to eating well, you will notice a big change in your body composition.
Do some physical activity (apart from taking 10,000 steps a day) 3 days a week and buy a new swimsuit to look like never before in the photos 😜🤙.
This plan is suitable for the vast majority of people, but if you have any special pathology, consult your nutritionist.
Get out a pen and paper and learn how to prepare a perfect dish for every meal, here we go!
1 CHOOSE ONE INGREDIENT FROM EACH OF THE FOLLOWING GROUPS
For each meal choose one food from each column. Try to make them combine well with each other since they will be part of the same dish.
2 ADAPT THE PORTION OF EACH INGREDIENT BASED ON THE MEASUREMENTS OF YOUR HAND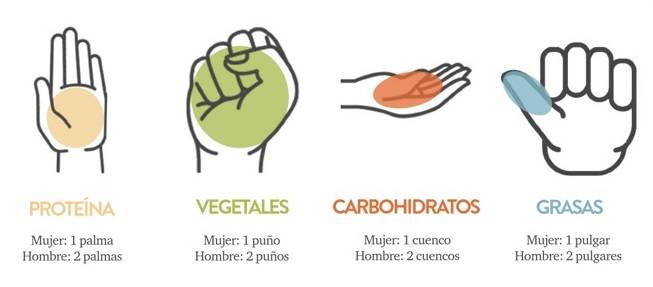 This is a general recommendation, but it may vary, for example, if you do a lot of sports.
Our recommendation is to eat 4 meals with these measurements, but you can also adapt these dishes according to your pace of life, that is, if you are used to eating three meals, you can eat the portions of two dishes in the same meal.
Add spices and a healthy way of cooking (don't burn the food too much) and create your dish.

4 HOW DO I INCLUDE BAÏA PRODUCTS IN THIS PLAN?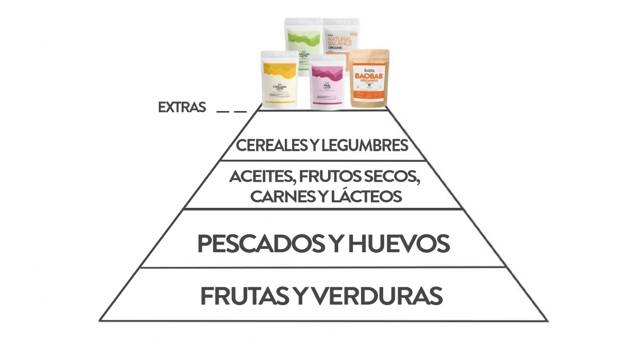 The perfect dish for each person would require a personalized study but if you do not have any notable pathology, this guide can surely help you a lot to arrive in your best shape for the summer.
Don't forget about physical activity and remember that it's not about changing your habits for a few weeks and then going back to the beginning.
As you start eating healthy, your body will ask for less sugar, less processed foods.
And there will come a time when you don't even want to.
Go for it!
---
← Older Post Newer Post →
---
1 comment
---