More and more people are encouraged to consume vegetable protein. Are you still not in that group? And if you are, you'll also love to know these 5 reasons why you're on the right side.
1. IT IS A MAIN COMPONENT
After water, protein is the main component of our body and participates in countless cellular processes.
Not in vain does its name come from the Greek "proteios" which means of primary importance.
Although the WHO places the minimum official recommendation between 0.8-1G of protein per kg of body weight , more and more experts believe that this range is only suitable for sedentary people and to prevent them from having protein deficiencies. And minimum does not mean optimal.
If we want to optimize our health, various studies consider that this amount is underestimated. And even more so if you are an athlete.
And this review shows that the needs are much higher if you do physical activity.
2. IT IS KEY TO LOSING WEIGHT
Much has been said about whether a diet high in carbohydrates or fat is better for losing weight. What is clear is that it must be rich in protein.
Current evidence shows that if you want to lose weight the key is to burn more calories than you eat, making sure you get enough protein. You can choose to eat more fat or more carbohydrates but what cannot be missing is protein. In addition, the protein digestion process is the one that uses the most calories compared to other macros.
It seems that the Greeks were right...protein is key.


3. DOES NOT CONTAIN ALLERGENS
The vegetable protein of rice and pea does not contain allergens, making it an effective alternative for those people intolerant to lactose or eggs.
Other people may also notice an improvement if they consume other types of proteins such as whey as it can sometimes cause swelling, skin irritations or acne.
And you may wonder what are antigens? These are components that can provoke an immune response from our body.
All animal proteins have them. This is not the case with vegetables. That is why more and more experts recommend taking more vegetable protein , to be less exposed to antigens and give our immune and intestinal systems a break.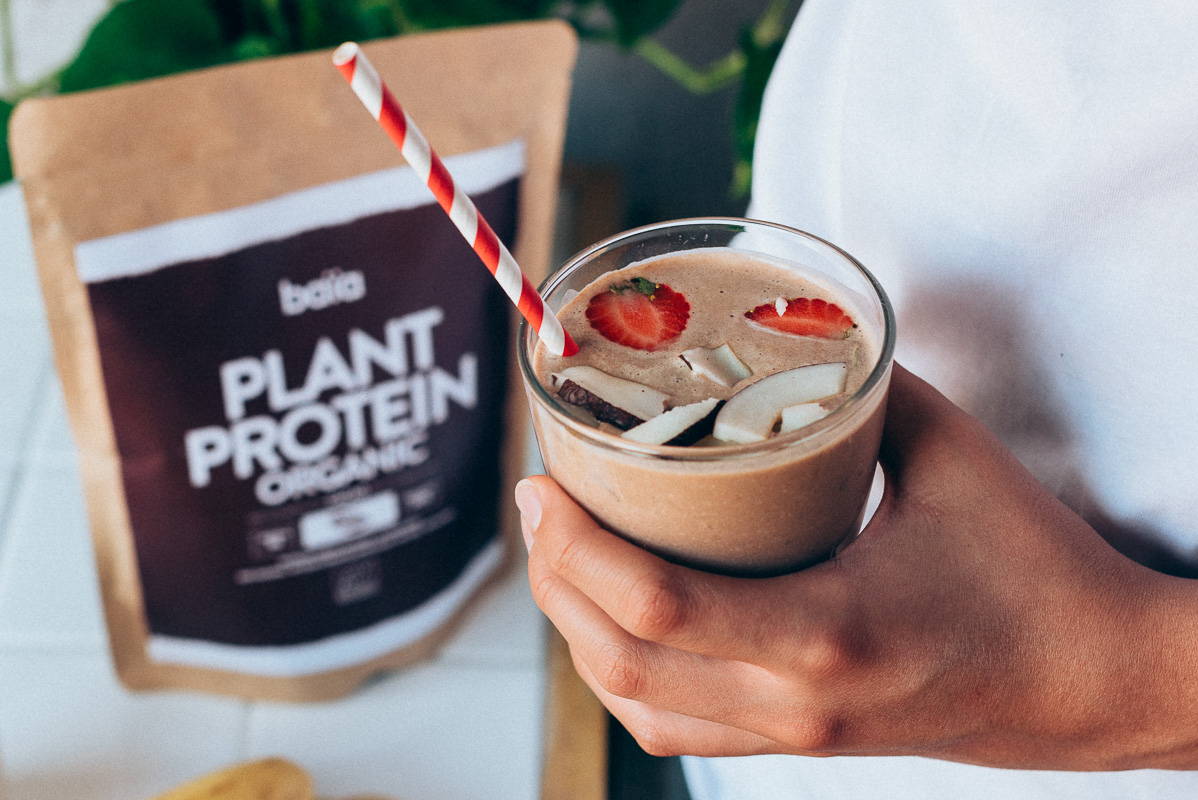 5. IT HELPS YOU MAINTAIN AND CREATE MUSCLE MASS
Both rice and pea protein have been shown to be effective if you are interested in gaining or maintaining muscle . And as its consumption increases, its effectiveness is equated with whey protein.
BUT THERE'S NOTHING WRONG WITH THEM?
NO, there is nothing wrong with it.
We could say that until very recently it was, since most people were not entirely convinced by its flavor and texture...
But of course at Baïa Food we were not going to sit idly by , all these benefits had to be taken advantage of in some way.
And our efforts paid off. Our R&D team has worked very hard to obtain the best vegetable protein powder, not only for its nutritional value, but also for its excellent flavor and texture.
You just have to start taking 30g mixed with water or your favorite milk to start enjoying the advantages of taking more vegetable protein in your day.
You can choose your favorite flavor now to receive it in 24-48 hours
---
← Older Post Newer Post →
---
10 comments
---